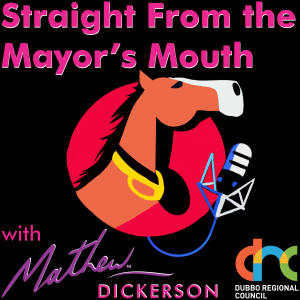 Sunday Feb 26, 2023
Do we want a 4th McDonald's in Dubbo, $5 million road allocation to be spent on which roads, new technology to help parking officers and ARTEXPRESS opens.
How many McDonald's is too many and what is Council doing about it? 
When will construction start on the Wiradjuri Cultural Tourism Centre? 
Where is Council going to spend the additional $5 million that it received for roads? 
What is going to happen with the severe erosion that occurred at Pioneer Park and at the Duke of Wellington Bridge in Wellington? 
New technology being trialled by Council parking officers. 
ARTEXPRESS features 38 bodies of work by 2022 HSC students from across NSW. 
Who will decide on the tender for the new fluoride dosing system at the Water Treatment Plant? 
A decision has been made on the electricity supply for Council's large electricity sites. 
A very successful weekend with NSW Touch Junior State Cup being held in Dubbo. 
Limerick of the Week.