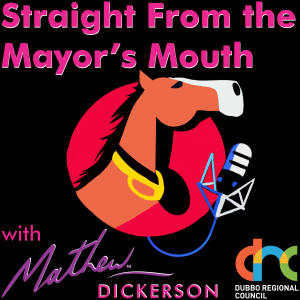 Sunday Feb 05, 2023
Futuristic flight testing at Bodangora Airstrip, potential location change for future Council meetings, Dubbo Sports Hub going ahead and money for roads.
Why is Dubbo letting surrounding areas snare the big football and cricket matches? 
What futuristic flight testing is taking place at Bodangora Airstrip? 
Why did residents from the Comobella area meet with Council representatives at Comobella Hall this week? 
Is the location for Council meetings about to throw away almost 50 years of history for the sake of efficiency? 
What was achieved at the latest Central West Orana Renewable Energy Zone Community Reference Group meeting? 
Is the Dubbo Sports Hub finally going to go ahead after first being announced in 2018? 
What was our share of the $280 million allocated to Regional Roads? 
What was the Limerick of the Week about this week?