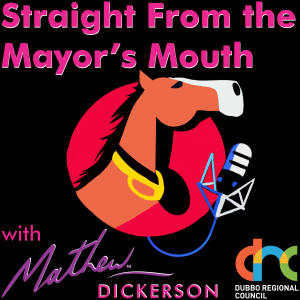 Sunday Dec 18, 2022
Launch of the New Resident Guide, Councillors playing Disc Golf, Needs vs Wants and Australian Government changes Citizenship Ceremonies Code.
Geosmin is the cause of the earthy smell in Dubbo's water. 
The launch of the New Resident Guide for the Dubbo region. 
More information on the outcome of the EOI for The Greens (74 Wingewarra Street). 
Dubbo Masonic Village resident Daphne McLeod turned 100. 
Councillors played Disc Golf as part of their Christmas function. 
Ceremonies for the annual school awards. 
Draft Wellington Street Tree Master Plan. 
EV charger installations in Wellington. 
Weekly Mayoral column: Needs vs Wants. 
Breaking News: Australian Government announces changes to the Australian Citizenship Ceremonies Code. 
Limerick of the Week.