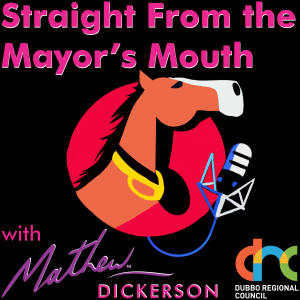 Sunday Dec 11, 2022
Australia Day changes, EVs coming to Council, draft Macquarie River Master Plan and the Alliance of Western Councils.
Is Dubbo Regional Council changing the date of Australia Day? 
Has the draft Macquarie River Master Plan silenced the conspiracy theorists? 
Who will be using the former Dubbo City Bowling Club for the next two years? 
Will the new Zero Emissions Fleet Strategy lead the nation in progress to Electric Vehicles? 
Where was the money sourced from to upgrade the Terrabella Bridge? 
Do we need more multicultural services in Dubbo? 
How significant is a CSU Graduation Ceremony for Dubbo? 
Why do we have an Alliance of Western Councils? 
What do we learn about the Clontarf program from the Delroy Clontarf Academy End of Year Awards? 
What happens at the Seniors Christmas Morning Tea events? 
What was the outcome from the annual CEO Performance Review? 
Limerick of the Week.