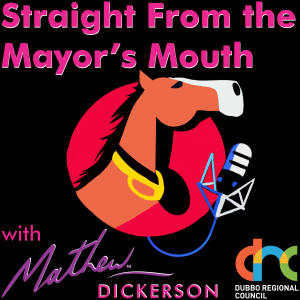 Sunday Dec 04, 2022
Renewable Energy Zone – friend or foe? Was the Tamworth Street bridge reopened just for the Mayor to do parkrun? $30M for a new Zoo facility – how is Council involved?
$30 million for the Taronga Western Plains Zoo to build a Serengeti-like experience and 300-person conference centre. 
Climate Change and Resilience committee meeting. 
DRTCC 2023 Season Launch. 
VRA Commissioner Mark Gibson retires after 50 years of service. 
$123,103.69 given to community organisations. 
Dubbo Day Awards debrief meeting. 
Careers day held for students in Year 7 and 8. 
High Tea held to celebrate the centenary of both the NSW CWA and the Dubbo Branch of the CWA. 
Meeting held for the Central West Orana Renewable Energy Zone Community Reference Group. 
Christmas lights have now been turned on. 
Limerick of the Week.