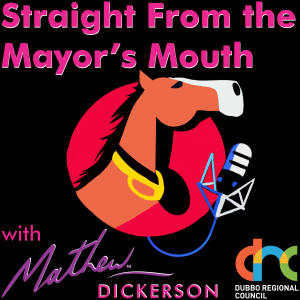 Sunday Nov 20, 2022
River erosion around the Duke of Wellington, NSW Tourism Awards, Shoyoen Gardens anniversary and Council solving housing issues.
Results of erosion on the approach to the Duke of Wellington bridge. 
Dubbo winners at the NSW Tourism Awards and did the Mayor need to be there? 
Should Council be involved in providing public housing or affordable housing? 
Twentieth anniversary celebrations of the Shoyoen Japanese Gardens. 
The next Community Leaders' Breakfast is on Saturday 26 November. Should you attend? 
How does the relationship work among Councillors, Council staff and the CEO? 
Should Council refine its focus on profitability outcomes with business units of Council? 
Congratulations to Isaah Yeo and Matt Burton – Rugby League World Cup champions. 
Limerick of the Week.