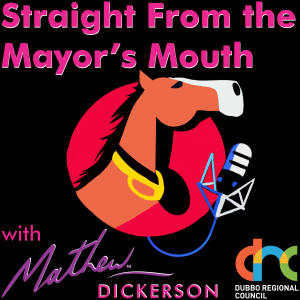 Sunday Nov 13, 2022
e-Scooters in Dubbo, Residents Repairing Roads, Purchasing Green Electricity and Welcome to Dubbo's Newest Australian Citizens.
Remembrance Day event without COVID-19 restrictions. 
Will you soon see e-Scooters on the streets of Dubbo? 
Can Councils share services to make individual Councils more efficient? 
More information on the North-West Urban Release Area Precinct Plan. 
A brief explanation of the Council Standing Committees. 
Could residents volunteer to do repairs on our roads? 
Has Council gone green with its purchasing of electricity? 
The numbers from the latest Citizenship Ceremony. 
You can be a part of the Shoyoen Gardens 20th anniversary celebrations. 
Limerick of the Week.