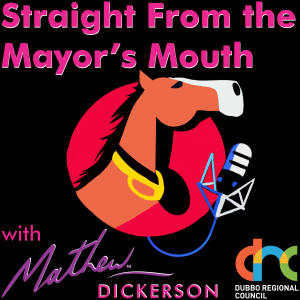 Sunday Nov 06, 2022
NRL Matches in Dubbo, Roads Congress in Hobart, Shoyoen Gardens Anniversary and Bulky Rubbish Collection.
All the latest information on the poor state of the roads in the region.
Will Dubbo have an NRL match next year? If not, why not? 
Will Dubbo soon be the home of a hydrogen production facility? 
Do you want to run your own café as part of the Dubbo Regional Livestock Markets? 
When will bulky rubbish collection occur in your area? 
When will Dubbo be celebrating the 20th anniversary of the Shoyoen Gardens? 
When is the next Dubbo Day Awards ceremony? 
What has recently happened at Victoria Park Number 1 Oval? 
Limerick of the week.